Signs are an essential part of any Apartment Community...
Apartment Signs serve a variety of purposes, from providing directions and identifying buildings to promoting events and creating a sense of community. In this blog, we will explore why apartment signs are so important and how they can benefit residents and property managers alike.
Apartment signs are an essential component of any apartment community. They provide important safety and security information, promote community engagement, and help property managers communicate with residents and potential tenants. By investing in well-designed, high-quality signs, property managers can enhance the appeal of their community and create a welcoming, attractive environment for residents.
Your apartment complex is more than just a collection of buildings. It's a community that needs to be nurtured and maintained. One key way to do that is by investing in high-quality apartment signs. Not only do signs help residents and guests find their way around the property, but they also contribute to a professional, cohesive look that boosts curb appeal and tenant satisfaction.
This Lighted Entry Monument Sign makes an Impressive Statement - "We Care about Quality in all we do"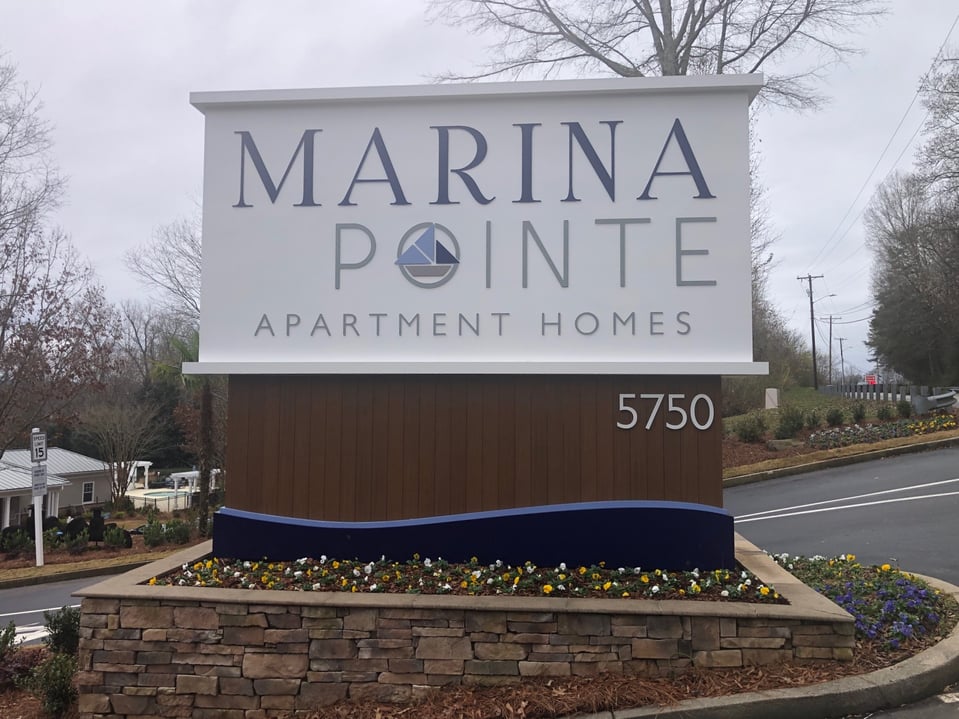 Some of our favorite Benefits of Effective Apartment Signs!
Improved navigation:

Signs can help residents and visitors navigate the property, reducing confusion and frustration. The more your tenants feel safe, the more reason they have to sign for another year. Always think about your residents and ways to make them feel comfortable!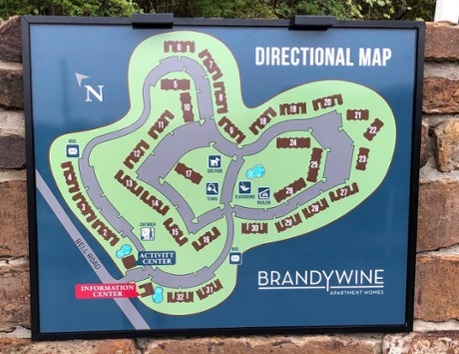 Enhanced branding: Signs can incorporate the community's logo and colors, reinforcing brand recognition and creating a professional, cohesive look. Branding can help you create a sense of community among your residents. By creating a brand that reflects your property's unique culture and values, you can help foster a sense of belonging and pride among your tenants, which can lead to higher retention rates and positive word-of-mouth referrals.
Below are examples of Grand Oasis taking advantage of branding on their Signs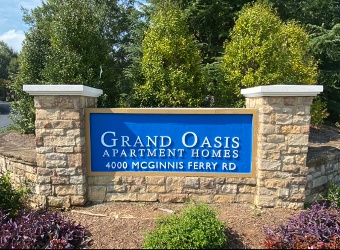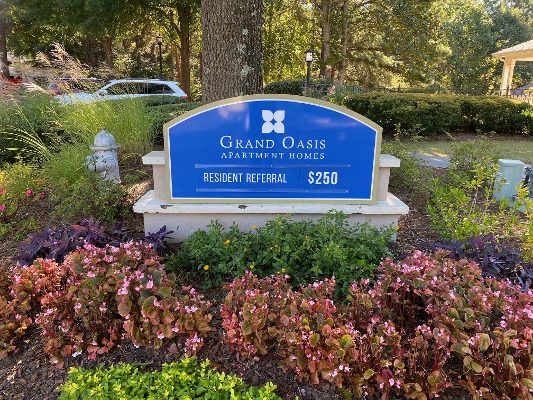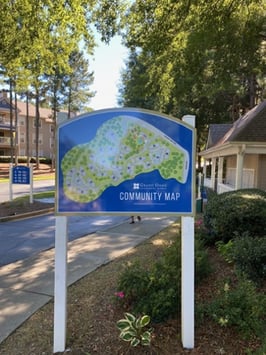 Increased safety:

Signs can highlight important safety features, such as fire exits or parking regulations. Sign promote safety by help prevent accidents, ensuring legal compliance, reducing liability risks, and protecting your reputation. It is important to ensure that your signs are designed, installed, and maintained according to industry standards and regulations to ensure the safety of everyone on your property.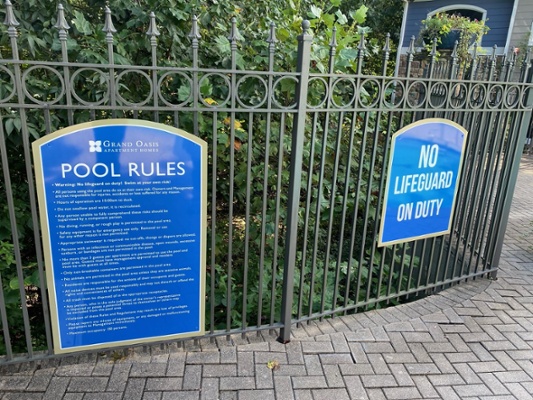 See our blogs with much more info!
"We can help with all Apartment Signs"
"Signs create the Community in Apartment Communities"
"How many signs do you need?? As many as you can do!"
If you are only slightly curious, give us a call for a free quote! Contact us at 770-435-4141 or info@mariettasigns.com. You can order your custom signs at any time and we are here to help you every step of the way from scouting out areas to designing the best signs to producing the signs to installing them all for you! If you are looking for ideas for your apartment community signage, check out all of our blogs and product pages to see what we have done. We are proud of our work and we can't wait to work next with you! We are just one email or phone call away!