Lobby signs are one of the most important signs for you to have up for many reasons. Your customers walking in will have the instinct to find the front desk and lobby signs can help their search. A lobby sign indicating your logo and/or name should be found above reception to help any consumer find their way around your business. The more your customers feel at ease and know where everything is located, the more reason they have to come back. Adding these lobby signs will help with brand recognition and reinforce what your brand is all about. The stylish choices added on to the lobby sign will indicate more about who you are too!
The more you can set yourself apart from competition and hold a positive brand image the better. A lobby sign is its own marketing tool for your interior decorations. An attractive lobby sign will beat a blank wall everyday!
There's almost a limitless amount of materials and ways you could showcase your lobby sign to your customers. Here our staff can help take a load of stress off your back by giving you a free estimate, designing, and installing! Contact us today at 770-435-4141 or at info@mariettasigns.com
Below is a lobby sign done for AFPI Global Investigations - Interesting Wall and 3-D Graphics!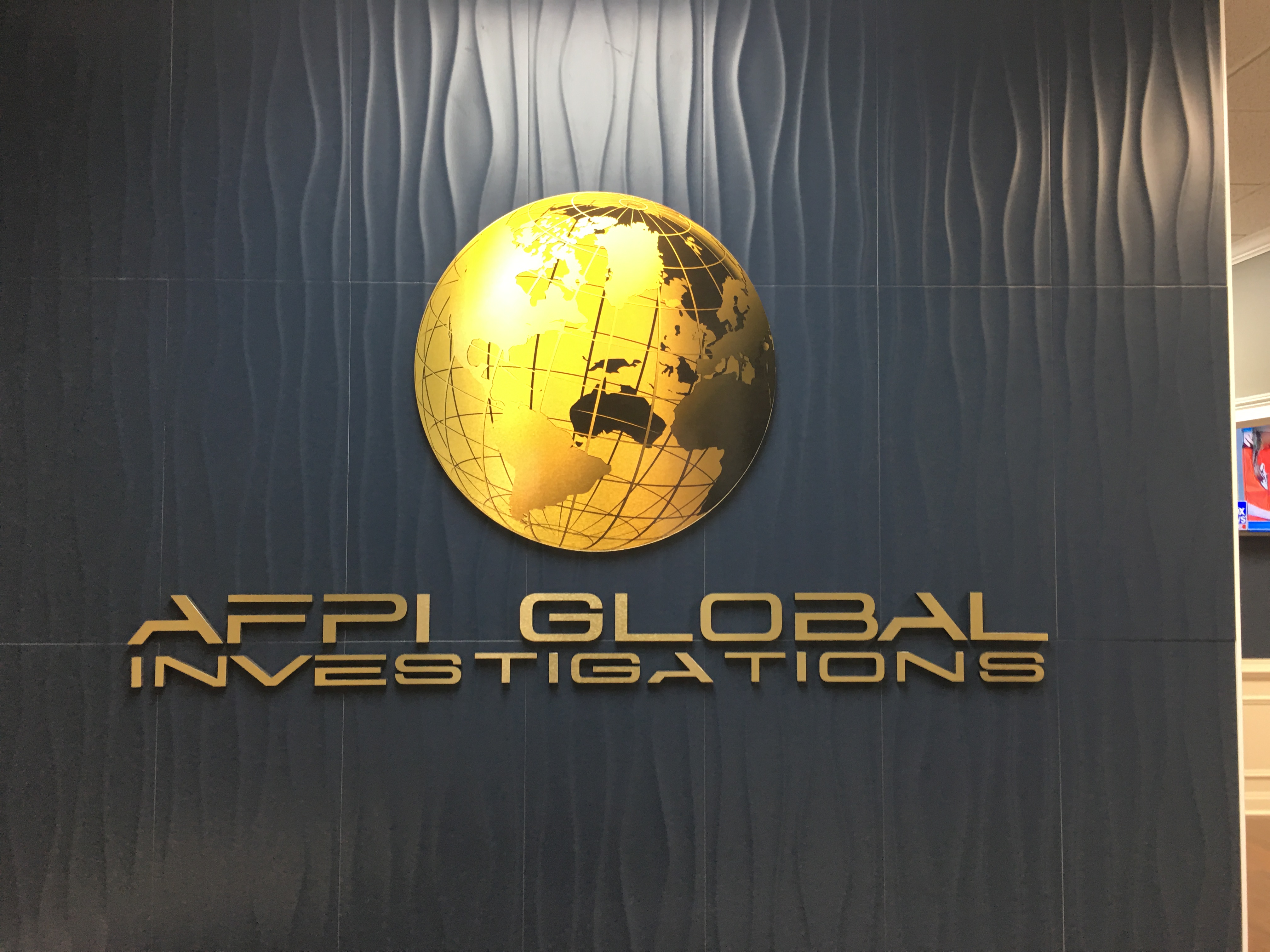 Below is a perfect example of an attractive lobby sign that we did for Skyline Seven.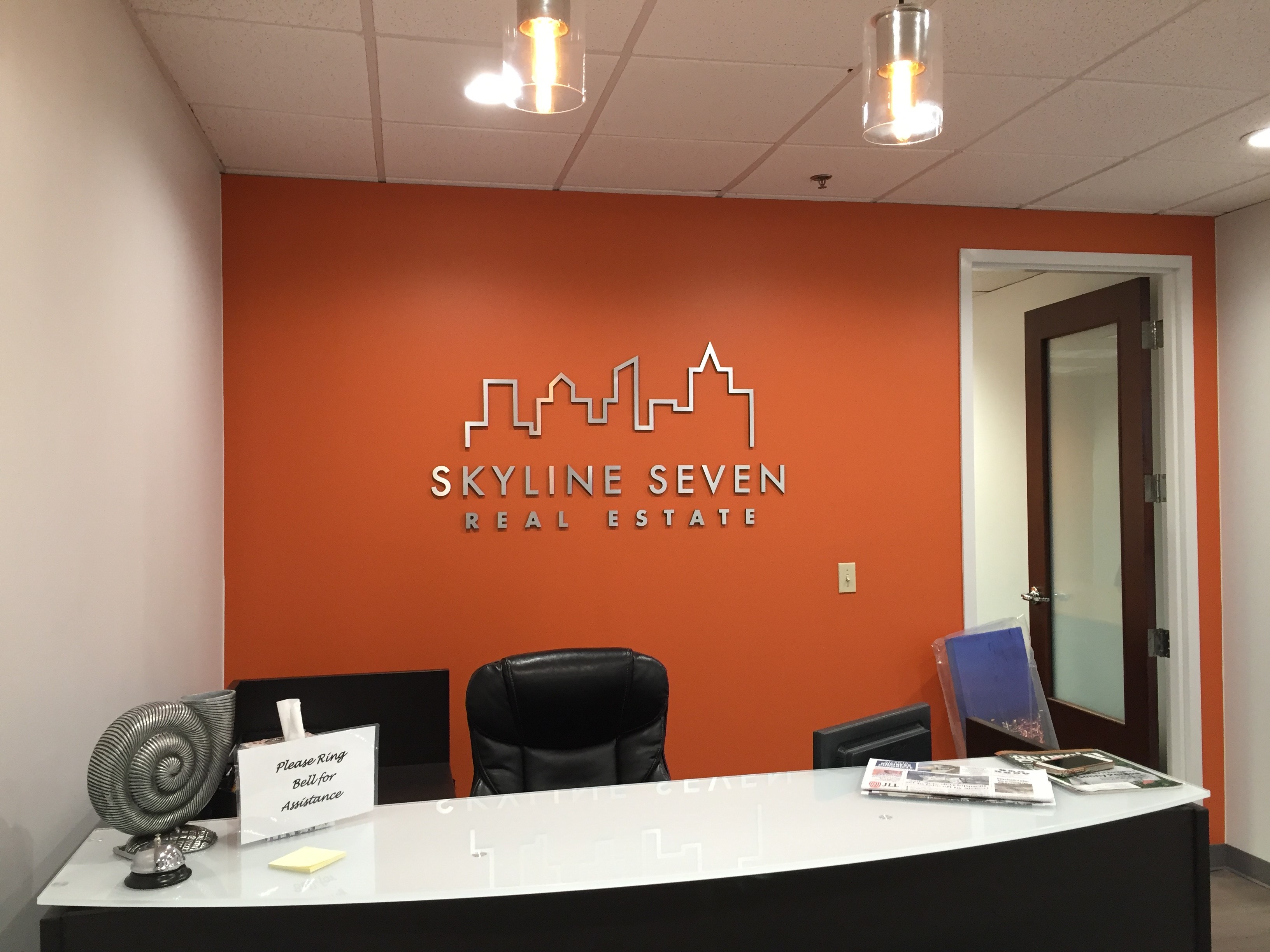 Another Reception Sign on an Interesting Wall!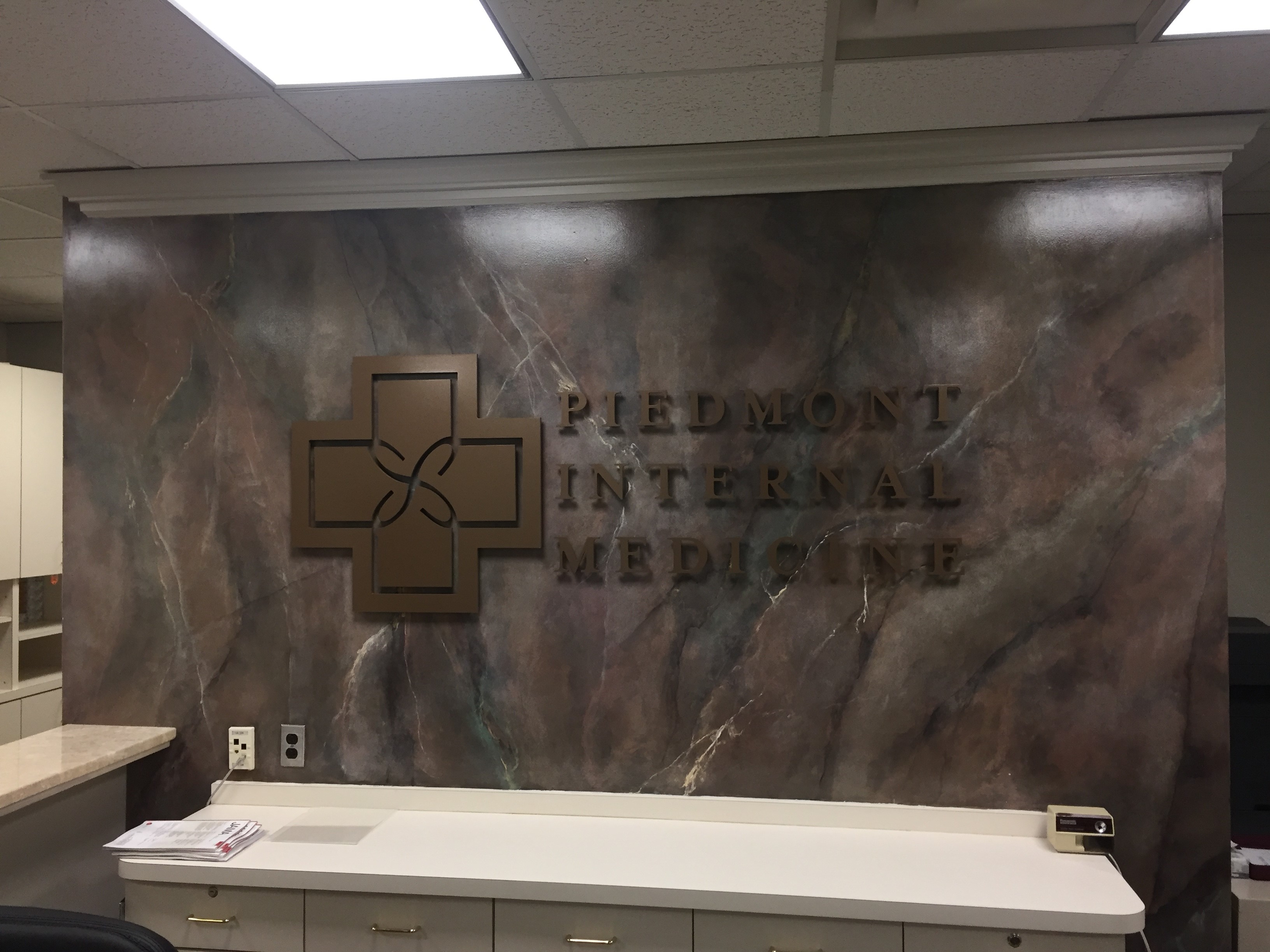 This Combination of 3-D Letters announces the Brand and the Function of the area.