Are you planning to market your company at trade shows or street fairs, but don't know where to start? It can be overwhelming to gather everything you need, but Marietta Signs is here to help!
To stand out in a crowded trade show or street fair, you need to grab the attention of potential customers passing by your booth. Tablecloths, literature stands, lights, pop-up displays, banners, and samples of your work are all important tools for making an impact.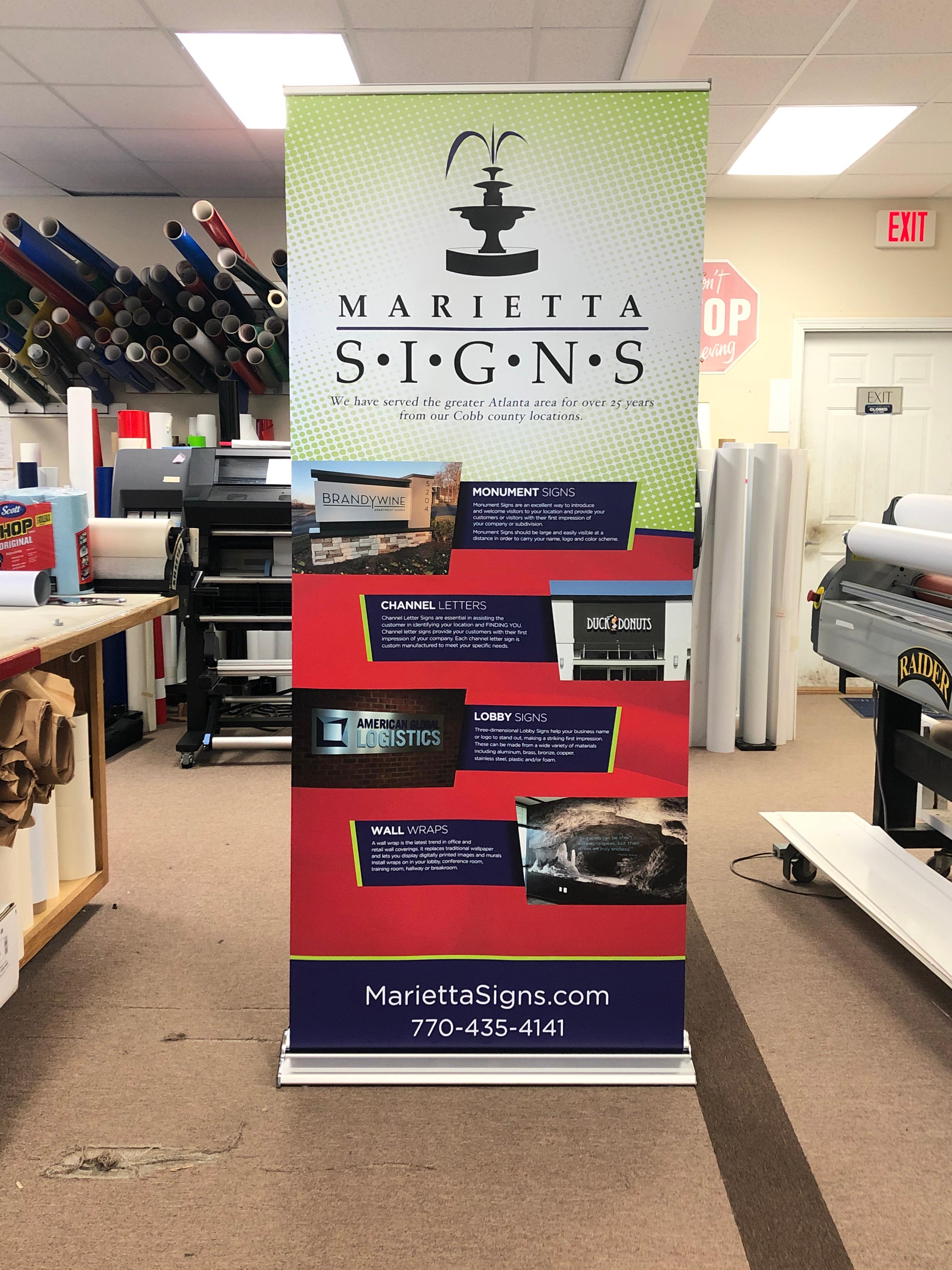 When it comes to transportation and storage, consider the size and weight of your display items. If you have retractable banner stands or a pop-up tent, make sure they can be easily transported and stored safely. Your display items should come in a case with straps or wheels for larger pieces.
Lighting is also important for visibility, especially in low-light areas. Don't let your exhibit get lost in a dark corner! Make sure you have extension cords and ask for electricity if needed.
To make it easy for potential customers to contact you, have a stand to display your contact information and business cards. A stand will make your items more visible and organized, and it will be easier for customers to find what they're looking for.
Bow flags are another effective way to capture attention. They move in the wind and are useful for outdoor events like street fairs. Marietta Signs offers customizable bow flags in different shapes and sizes.
Finally, the most basic piece of your booth is the tablecloth on your table. At Marietta Signs, we offer adjustable, custom printed tablecloths with your logo on them. The adjustable version can fit 6' and 8' wide tables, which is important for most common sizes. An adjustable tablecloth gives you one less thing to worry about during setup!
At Marietta Signs, we can provide you with everything you need to make your trade show or street fair a success. Call us today at 770-383-8808 to learn more about our services and how we can help you stand out!